Setting up and taking down the camp sites (especially Brynglas Farm and Dolgoch) are big jobs, and we always appreciate any help we can get.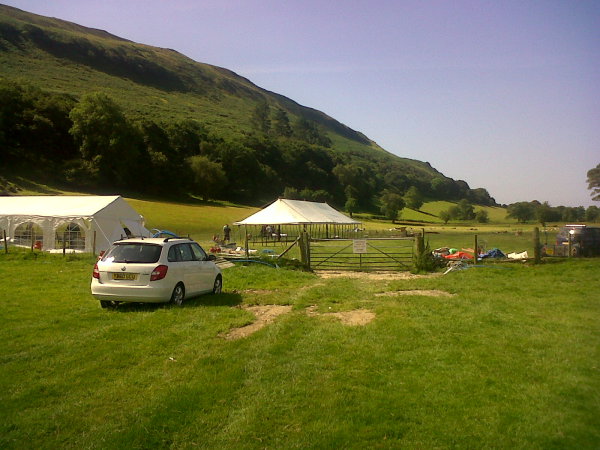 For each site, both set up and take down take about a week each, and is usually done by a small team of volunteers, some of whom are there for the whole week, others for just a day. While it is hard work, it is also very enjoyable, and a perfect opportunity to enjoy some Welsh weather (for better or worse!) in a beautiful valley, serving the gospel and the work of the CCIW camps - without dealing with any campers!
As well as fairly long days of hard work, we make time for enjoying Christian fellowship and meals together, and usually come away with a tan.
There are typically 4 weeks of set up/take down over the summer, which depend on the dates of the camps. Please contact us if you would like to be involved.
If you are already part of the team, you should have access to the camp wiki where there is a lot more information about details.