Brynglas Farm,
Bryncrug,
Tywyn,
Gwynedd,
LL36 9PY,
Phone: 01654 710 393
Description
The Brynglas site is a large field on Brynglas farm, very close to the Tal-y-Llyn railway - in fact you have to cross the railway (twice!) as you come through the farm onto the campsite. The campers and officers are all in tents, with the exception of some of the more pampered leaders and chaplains, and the kitchen, toilets and showers are also under canvas. Camps are normally run with around 60 campers, but their is ample space for more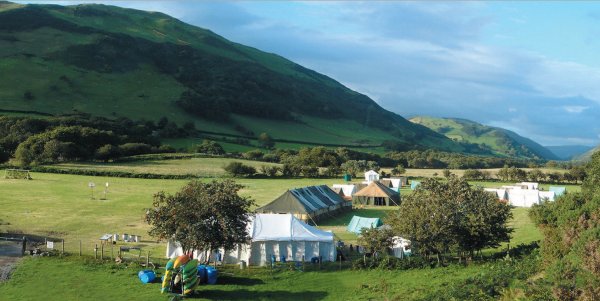 The camp site provides plenty to do with a large football pitch, volleyball area, small hills to climb, a stream, as well as table tennis and other games in the main marquee. The site, along with the surrounding fields, make it a great place for wide games.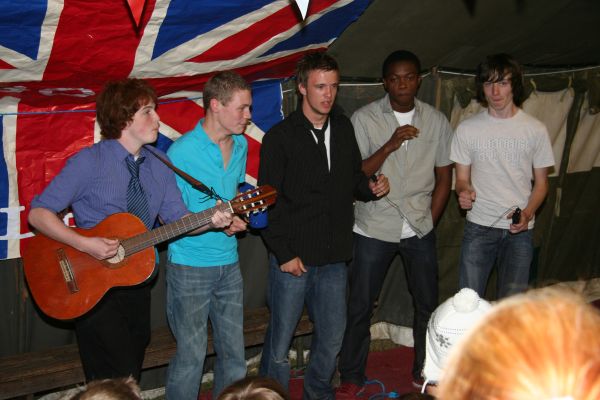 The site is close to Tywyn (a small town with most amenities including a well served railway station) - it only takes 10 minutes by car from camp to Tywyn. The shops there, particularly the honey ice-cream factory, are popular with campers, as well as the leisure centre with its swimming pool. Just past Tywyn is Broadwater, which is a great site for canoing and raft-building. The camp site is also quite close to Cader Idris, which is usually climbed during the course of the week, and also to the picturesque Dolgoch Falls.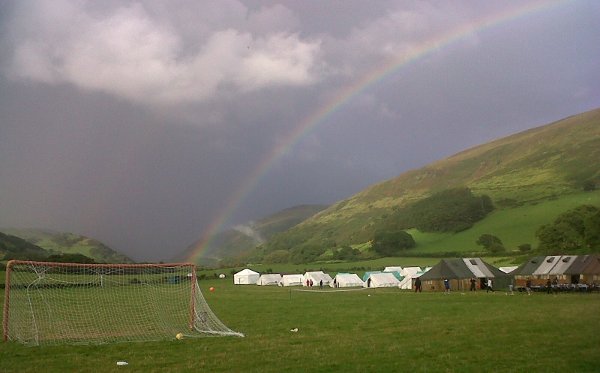 Many thanks to W. Williams. Wynne for this fantastic aerial photograph of the Brynglas site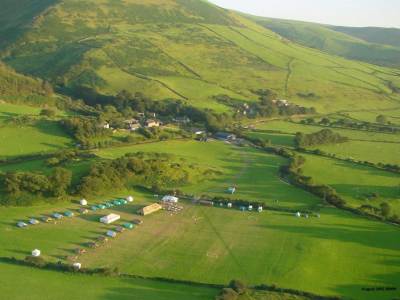 © W.Williams.Wynne (reproduced with permission).
Want this larger? Try it in the following sizes, one of which should match your desktop.